Three Ways To Add $10,000 At Your Next Fundraising Event
Posted on
October 18, 2023
Whether you have a small or large fundraiser, anything adding $10,000 to the bottom-line results is worth consideration. Below we will discuss three easy ways to add an incremental $10,000 or more to your fundraising results.
Golden Ticket Raffle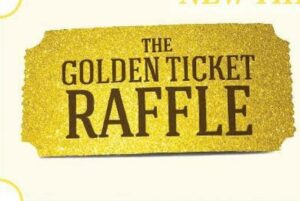 If your local laws allow, adding a raffle to your event is an easy way to bring additional revenue to your event without disrupting other revenue streams. The exclusivity of a golden ticket raffle is what makes it special, with a limited number of tickets being sold, which implies to the ticket holders that they have a decent chance of winning!
The allure of a Golden Ticket raffle is the ability to distinguish it as a special offering and adds intrigue to your fundraising. Owning a chance to win a significant prize, even for a short duration, is a positive feeling for everyone who purchases a ticket.
We often see clients who create or procure a prize that has mass appeal, which drives more interest. You can even extend your fundraising outside the room of the event if you like, selling tickets in advance, days or weeks before the event! For those who can not attend their event, it is a chance to still participate and feel special!
Ideally, you have a prize that is worth 20x or more of the ticket price. If your ticket is sold at $100, selling 100 tickets would generate $10,000. Of course, if there is a procurement cost for the prize, you may want to increase the number of tickets sold. For example, it your item has a procurement cost of $2,000, then selling 120 tickets would still net $10,000 in revenue. 
If you have an exciting item with mass appeal that is donated, this is a great place to use that donation. If not, you can look at procured options here: https://missionfirstfundraising.org/events_category/golden-ticket-raffle/ 
If you decide to sell tickets exclusively to those in attendance, have a few volunteers responsible for selling the tickets to guests during cocktails. If you still have some left over, you can use time on stage to make a final call for people who have yet to purchase a ticket. In just a few minutes, you will sell out, and then the BIG reveal of the Golden Ticket Winner is just around the corner!
Vacation Station
This is an easy option to bring to any fundraising event. All you need for success is to have an event that includes an audience, even if they are virtual. Hosting a trivia night? Try offering a Vacation Station!
Here is how it works. You select 10 travel and experience destinations, either donated or procured, that are available on some platform for mobile bidding access. (NOTE: you can offer this at in-person events without a platform as well).
The idea is to create a Buy-it-Now offer, with a set price for each item. The goal is to sell each package to net $1,000 per item sold. For most procured consignment items, you can sell multiples, so that enables a more likely scenario of selling 10 or more packages. Sell 10, and you have just netter $10,000!
Vacation Station implies that your donors who give to your cause also have a budget for travel and experiences. They want to give but may have never considered buying their next vacation through your organization and at the same time helping your cause even further. Think about it, if a donor is already planning to go on vacation in the next 12-24 months, why not offer them exciting destinations to consider in your Vacation Station?
You will want to provide a variety of packages that appeal to different interests. Some like to travel locally, some like to travel abroad. Some want a beach vacation, some want a family vacation, others want a couples only vacation. Some will have interest in sporting events, concerts, or special events. Your Vacation Station should offer a broad variety of options so you can appeal to the largest percentage of your attendees.
You can find ideas for Vacation Station at this site: https://missionfirstfundraising.org/categories/  Pick one or two options from each category. Here is an example of a typical Vacation Station. Simply mark each of these up by $1,000 from the procurement cost, and you will have a successful Vacation Station:
1. Tennessee Jack Daniels Tour: https://missionfirstfundraising.org/events/tennesse-whiskey-jack-daniels-tour/
2. Lake Tahoe: https://missionfirstfundraising.org/events/summer-or-winter-lake-tahoe-has-it-all/ 
3. Theme Park Experience: https://missionfirstfundraising.org/events/theme-park-experience/ 
4. Broadway in NY: https://missionfirstfundraising.org/events/broadway-in-ny/
5. Williamsburg, VA: https://missionfirstfundraising.org/events/historic-williamsburg-for-4/ 
6. Ultimate Sports Package: https://missionfirstfundraising.org/events/the-ultimate-sports-experience-you-choose-the-game/
7. Mexico All-Inclusive for 2: https://missionfirstfundraising.org/events/all-inclusive-mexico/ 
8. Sweet Songs Jungle Lodge in Belize: https://missionfirstfundraising.org/events/sweet-songs-jungle-lodge-belize/
9. Tuscany for 4 adults: https://missionfirstfundraising.org/events/4-for-tuscany/
10. Tuscan Villa for 8-10 people: https://missionfirstfundraising.org/events/tuscan-villa-getaway/ 
You have now created a broad appeal Vacation Station, and with a markup of $1,000, you have made the value very high for potential bidders. No competitive bidding, just a "Buy-It-Now." Even better, if you have more than one interested bidder, you can sell multiples of each package. 
Please note that you may sell 5-10 of a certain package while not selling any of other packages. That is perfectly fine, as with consignment, you do not have to pay for any package offerings that are not sold!
The nice thing about this approach is that it is a more passive offering, and there is no pressure to engage. However, you may not be aware of those who attend your event or support your cause that just may be in the planning phase for their next vacation. If you don't offer something for them to consider, it is simply a "missed opportunity."
Last note on the Vacation Station concept. If you have donated items that fit the bill, USE THEM! They still need to have mass appeal, good availability, and value, but it is definitely a lot easier to make $1,000 on a donated package!
The Oprah Moment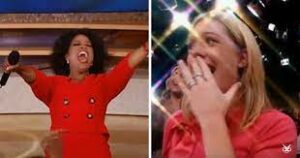 Another way to generate an additional $10,000 at your fundraising event is to select an item that has the potential to be sold multiple times. In this case, it is rare that you will have the ability to sell unlimited donated packages that offer mass appeal. However, many procured items offer you the opportunity to sell as many as you want, which creates exponential revenues without adding time to your fundraising program.
Here is how it works. You start with your live auction lineup, and near the end of the live auction, you will select a package that is affordable for all and has great value and mass appeal. This is an example that has proven successful at hundreds of events: https://missionfirstfundraising.org/events/grand-mayan/
To use this Mexico trip as an example, the retail value of this package is $4,500, yet your cost would be $1,095, which allows ample room for your organization to sell this item at a healthy margin. Most clients will sell this item at $2,500, stopping specifically at that price point during the auction, and asking everyone if they want to go to Mexico for $2,500. 
The potential bidders will be impulsively surprised that they can get a trip valued at $4,500 for only $2,500. As you may seen on the Oprah show, your auctioneer can then proclaim everyone is going to Mexico! (at least those who raise their bid paddles!). We have found most audiences will lean into this special offer, and you will find that 5, 10, 20, even 30 or more might want to purchase this package at this price point. We have seen a few events where 60 of these packages were sold in 3 minutes!
Since your organization gets to keep the difference, each Mexico trip sold for $2,500 will net your organization $1,400. Sell 10 packages, and you just netted an additional $14,000. Now you can see how easy it is to add $10,000 in revenue to your fundraising efforts, without adding time to your program.
You will also have increment happy donors who got a great deal on a rip. Instead of just a few live auction winners, you now have a larger portion of your audience who has tapped into their travel budgets, supported your cause, and are elated they are going on a trip to Mexico!
There are many packages you can use for this "Oprah Moment" besides Mexico, so look for packages with mass appeal and great value so that your entire audience can engage.
Summary
Every dollar matters for your organization. What you have read about here is a way to tap into your donors' second bucket of giving, their travel budget! Many are unaware that this is an additional way to support your cause. For some, they have not planned to use their giving budget at your event, which is unfortunate. But they may instead use their travel budget in a meaningful way to help you meet your fundraising goals. 
That is a WIN-WIN!