If you oversee the live auction for your fundraising event, this article is for you! You'll want to make the live auction meaningful in terms of fundraising, but also exciting for your guests. What does a successful live auction look like?
First, we recommend you create your live auction with your audience in mind, starting with your known supporters, board members, and staff. These individuals are usually the most interested and active bidders so making sure the live auction is intriguing and exciting for them sets a strong foundation for the rest of your audience.
Since the pandemic, clients have found that procuring valuable items for live auctions from donors has been more challenging. Many previous donors and businesses are less eager to donate their private homes or special access to events. The economy has impacted this pool of donations for your fundraising events. The good news is that there are alternatives that can fill in the gaps when needed, which we will explore in more detail later.
As you procure items for the live auction, please keep in mind the following factors that make sure your auction items appeal to a wider audience. 
Lowest Common Denominator
This is a function of making sure the live auction item has the most mass appeal to your audience, leading to more bids and better results. For example, you may be asked by a parent with 4 children to offer something that fits their family's needs. While it may seem unimportant when such an item is donated, it's important to consider the typical average family size. Some bidders may be hesitant to bid on an item they can't fully utilize because they do not have that many children or need that much space. In many cases, travel experiences you will offer can be upgraded by the winning bidder when they book their trip. It's a smart strategy to offer a package that appeals to the masses, with the option to upgrade for those who want or need it.  
Flight or NO Flight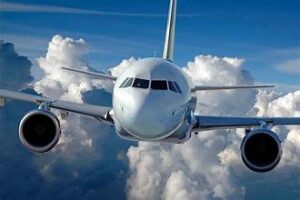 We often get questions about including airfare to enhance the value of a travel package. However, adding airfare can potentially discourage bidder interest in live auctions. Many potential bidders may have a preferred airline, desire first-class travel , or want to use their mileage points. Often, the added flight is standard coach, and if the potential bidder isn't excited about that addition, they will likely lower their bidding threshold. In most cases, we've found that adding flights to a package does not increase the rate of return. At best, it is a wash.
That said, there are situations where adding airfare is a good idea. If the flights are bundled with a special event, such as a Taylor Swift Concert or the CMA awards, then the intrinsic value of a complete package makes it a good consideration.
Also, if the flights are donated, then of course you can outrun the rate of return (free!), and that would be a no-brainer for adding to a package. Keep in mind that if the item has the potential to be sold more than once, you will also need to have airfare included for each multiple sold. 
Thus, the most effective way to include airfare is in combination with a special event or destination. If donated, airfare can supplement the auction item. Another consideration here is that if the airfare is flexible, meaning the airfare credit is not tied to a specific destination, the winner may decide to separate it from the package and use the airfare for a different purpose as they see fit. 
All-Inclusive or NOT?
Another bundling option is to have destinations that offer all-inclusive food and beverages. This is most common in Mexico and the Caribbean. All-inclusive packages are a mixed bag for some bidders. Some of your potential bidders prefer the concept of having all costs covered with no surprises, especially those traveling with children. However, others in your audience might like to venture out for dinners while on vacation and do not want to pay for a food and beverage package they won't fully use. Some may feel the quality of food and beverage is not satisfactory for their travel needs and might be hindered in bidding.
Of course, certain well-known brands of all-inclusive packages like Dreams or Secrets will carry themselves well in the auction. You will want to assess your crowd to understand their preferences regarding all-inclusive. If your audience is mostly parents with children, value is more important, and all-inclusive is a great choice. If you have an older crowd, the bidders may be more interested in dining out. 
If you are unsure of your audience demographics, aim for a balanced approach. Instead of offering primarily all-inclusive options or the opposite, provide a variety to appeal to everyone using one-or-two all-inclusive packages to appeal to part of your audience, and then include packages that are not all-inclusive to appeal to the rest.
Group or Couple?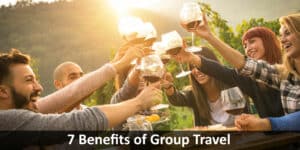 To generate interest across all your audience, consider that some people prefer to travel alone, while others like family or group trips. Ensure your auction offerings strike a balance to cater to both types of experiences to broaden the appeal of your live auction.
A couple's trip could be romantic or adventurous. A family trip is ideal for bonding and activities like theme parks or tours. Group travel could involve activities like golf or special events. Some people love to travel with other couples and in fact its very likely the people who are attending your fundraising event are potential travel partners, which means they will discuss the idea of buying a trip together at your event!
Keep in mind that everyone travels to some extent, you just need to provide a variety of options that fit their needs, their interests, and their budget.
Luxury or NOT?
When choosing the types of travel experiences for your live auction, it's common to lean towards the lower-cost options. But at what cost? Lower-cost trips appeal to a broader audience since everyone can afford the item, but also provide a lower return. An item that costs $1,000 may sell for $2,000. So you net $1,000 return on investment. On the other hand, you could offer an item that costs $15,000 that sells for $20,000. As a percentage, the first option is more appealing, but in terms of net revenue, the higher ticket item provides the best return. Having a little of both is a recommended strategy to tap into everyone's travel budget.
Most of your attendees have two buckets of money at their disposal. One is their giving budget, and your attendees typically will give to 3 or 4 causes that matter most to them such as their school, 1 or 2 personal causes. The other bucket that they might use at your event is their travel budget. Each attendee has plans for future travel or experiences. Your goal for your fundraising event is to tap into BOTH budgets. Imagine if YOUR mission becomes one of their preferred causes for their giving budget, AND if your travel/experience item appeals to their travel budget! 
Luxury can be of great importance by providing an elevated experience to bid on. Don't be shy to discuss with board members and key supporters for input on luxury-based trips and experiences. They can help you make this decision.
The Need to Bundle
Bundling is an important strategy for live auction items. An accommodations-only package is sometimes viewed as lower value, and thus bidding by your guests can be impacted. Of course, if the accommodations are in a beautiful private residence, or with a spectacular view, then the package can hold it's own. But think about it. The reason it is holding its' own is because it is a unique experience!
Bundling means that adding extra activities or experiences can boost interest and lead to higher bids. For instance, you could include tickets to a show or theme park, golfing, spa treatments, dining options, adventure activities, memorabilia, or a meet-and-greet package. Any of these can make the trip/experience appear more valuable. (Note: You can solve this quickly with a gift card, and simply mention the options they have access to, but if you can acquire on their behalf, they will appreciate it!)
What Items are Most Popular in a Live Auction?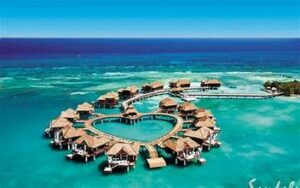 Here are the categories that are most successful for a live auction:
Food and Beverage –Offering a chef's dinner for 4-12 people with wine pairings is an excellent live auction item. Find a local favorite restaurant and see if you can secure a private dining experience. Ask your board members to tap into their connections. Or maybe you find a local chef willing to do an in-home dining experience, along with clean-up! 
Local Travel – including a local experience that allows a winning bidder to stay close to home, like a weekend in the city or a short drive from home, bundled with extras, is a great option for those who prefer not to travel to enjoy an experience.
Domestic Travel – beyond local, most of your audience will consider a trip to one of the most popular destinations in the US, including Florida, Napa, New Orleans, and Vegas. By adding a special experience with the package, the appeal extends to many other destinations, such as whale watching in Seattle or golf in Hilton Head. 
Beach Travel – Just about anyone can sign up for a vacation to enjoy fun in the sun! There are many affordable and fun beach destinations with a couple of hours of flying time from the US that will appeal to the masses. 
Special Events – A popular sports team/venue or a concert/show can get a lot of interest, especially if the current popularity is at its highest. You may want to avoid teams who are having a tough season, but offering an experience for the family or a group can be worth more than the teams playing!
Sporting Events – Offering a package that gets a winning bidder the opportunity to enjoy their favorite team or sport is a great live auction item. Suites to events are going to go well, but even tickets for two will be worth it if it is the right time and place. 
International Travel – There has been increased interest in traveling abroad. It has been quite some time since many people have traveled abroad, with Covid and the economy playing its part. There is a hunger to explore the world. Finding a popular destination like Tuscany, Greece, or Spain is a great addition to your live auction.
Summary
Your live auction can be the highest revenue source the night of your event. It is also the most exciting part of your fundraising program, so it's crucial to have the right mix of trips and experiences in your live auction. Make sure your auction appeals to the masses, strikes a balance, and offers good value. By putting in the extra effort to get this fundraising element right, you are bound to see positive results.